Step 3 CCS Scoring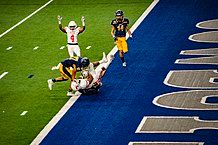 Step 3 CCS Scoring
One of the most common questions that is asked is about the Step 3 CCS Scoring. How much of the total grade is this worth? Is it worthwhile to put any emphasis on this part of step 3 or should I just 'wing it?' There is no official answer from the USMLE, but the general consensus is that the step 3 CCS Scoring is worth about 25-30% of your total grade.
This is quite a bit of your total score and can make or break you depending on how well you have done on the multiple choice part of the test. As you might expect, we here at CCSCases.com feel that you should prepare for the CCS portion of the test.
We feel that we have the best method for helping those prepare and perform well on test-day. We have feedback that you are given with notes on how to improve your performance and what you did correctly.
We'd like you to compare us to our competitors. There are a couple competitors out there who have a simulation program like ours, but at the end of the case, you are left wondering how you did. They might give you a case summary, but most people can't remember if they ordered such and such an order or not.
We also have 140 cases that you can go through which we feel is a lot of review material. You don't have to feel pressured to study all of the cases in a short period of time (that is unless your test is next week) because you can study at your own pace if you decide to use us to study for the CCS Portion of Step 3. 
At CCSCases.com, you will receive feedback after each case with what you did correctly and what you could improve on. Before you decide, we'd invite you to try it out without any catches. Click here to try out our program.
Good luck on the test!